Well, hello all!
This is my first post here!
 I've been searching on this forum for some clues to see if my starter is active enough, and i didn't find something satisfactory. 
My starter doubles its volume in about 4 hours, but there's no froth on top. There are plenty of bubbles. I mention that my starter is 100% hydration.
Here is a pic of my starter :
And here is it's top: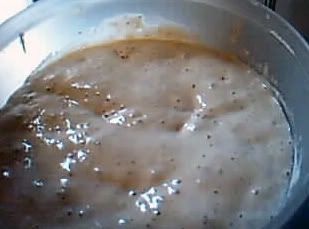 Thank you very much and excuse my English and my photos(made with web-cam).