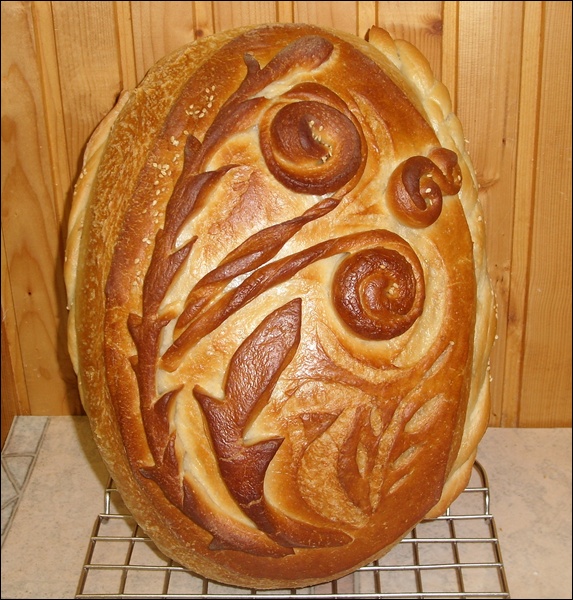 I Can Not Get Enough of her beauty!
I watch with wonder this beauty! Simply unbelievable that I baked. As I have already written most of the occupation of the bread baking. I always look forward to baking bread in the days and completely turned off by molding. They are notpre-plan model, and then point at the moment is the idea.
700 ml of water
6 tablespoons of oil
2 tablespoons vinegar (20%)
6 teaspoons of salt2 tablespoons powdered sugar
1600 gram flour
40 grams of yeast
In yeast +
Preparation of yeast, 1-2 days before cooking.
yeast:
140 ml of water
150 grams of flour
1 tablespoon oil
½ teaspoon salt