I've just gotten back after a month travelling, most of which was spent in Vietnam.
One of the most notable influences of French colonisation is the proliferation of baguettes in the Vietnamese diet. In Saigon (that's what the locals call their manic city, and it's a far more romantic and exotic name than Ho Chi Minh City, so I'm going with it), most baguettes are the rice flour ones that appear in Vietnamese bakeries all over Australia, and probably the States. I find these a bit boring to eat and didn't bother photographing them, but north of Saigon the baguettes are all wheat...and delicious.

Elaborate cake decoration features in some of the bakery displays, also, although I didn't bother with sampling any of the cakey stuff. Too much other interesting fare to get yer tonsils around!

I thought you good Sourdough Companion folk might be interested to have a look at some of the baking-related pictures I came back with.



Breakfast baguette, Nha Trang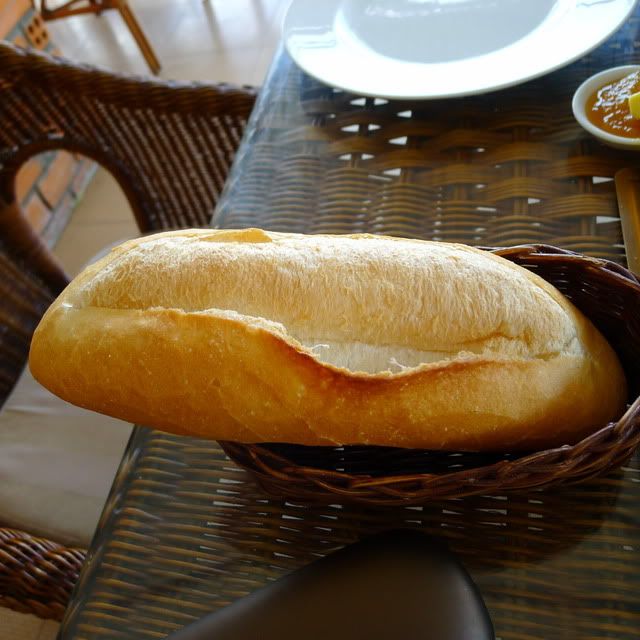 An 'American breakfast' Nha Trang style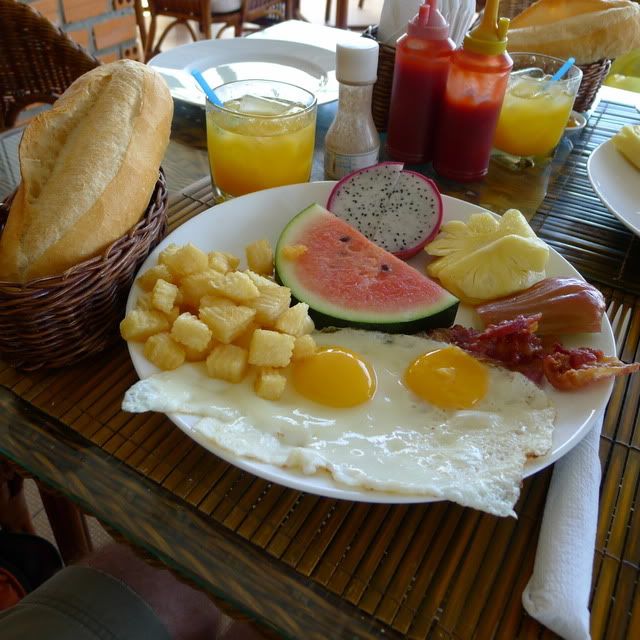 The further north you go, the thinner the baguettes become. They all have something in common, though - they're delicious!

Hoi An breakfast baguette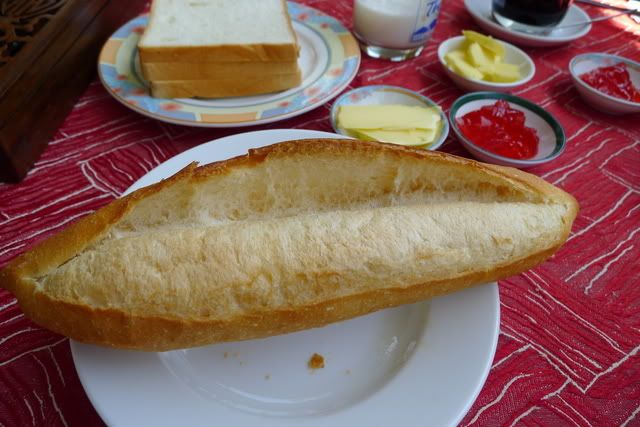 ...and of course a crumb shot, as best as I could manage it:


The following shots were taken at a Saigon bakery:


NB: 9000 VND = approx 40c AUD/American...not the greatest bargain, when you consider 'fresh beer' (made in 24 hours and surprisingly quaffable) is 25c per glass.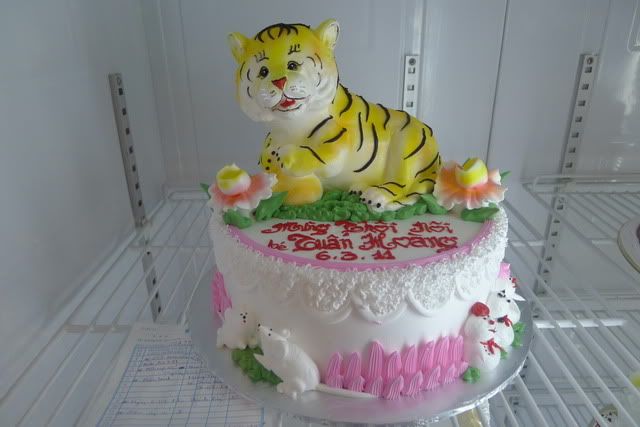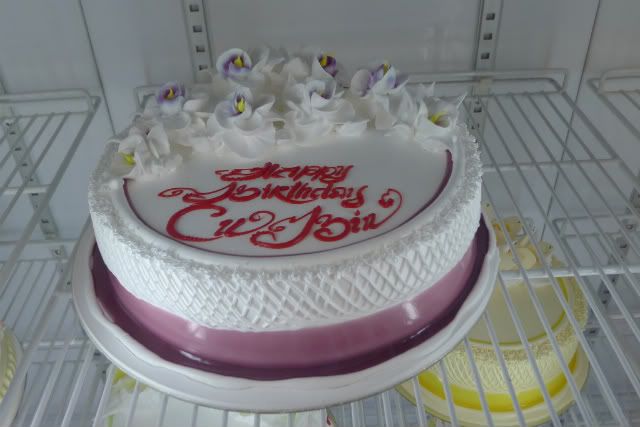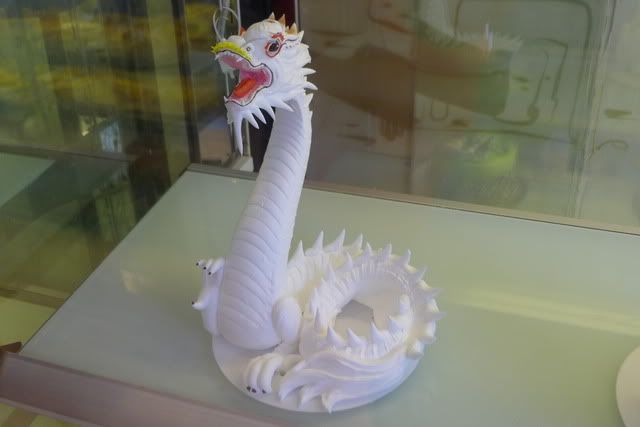 And finally, my favourite shot of the trip:

Basket of baguettes in Hoi An market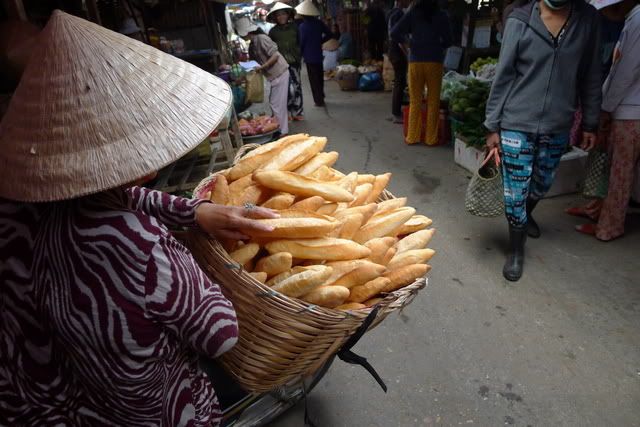 It's good to be back with some home comforts after a month on the budget backpacker trail, and especially good to be baking - and eating - sourdough bread again. But you know, I'm still processing my Vietnam travelling experience. Just about every expectation I had was confounded.
And something I miss a lot - the incredible fresh daily produce. I know of no other country in the world in which so much daily labour and effort is put into having the freshest of everything available for the markets every day of the year. Fish out of the water mere hours, prawns still flipping, meat from animals slaughtered that day (and sometimes trussed up or in cages still awaiting their unfortunate fate), an amazing array of vegetables picked and taken straight to market, and the most spectacular tropical fruit I've ever encountered. I had some pineapple in the Mekong Delta that triggers a salivation response just thinking about it...and I don't even particularly like pineapple! Or didn't think I did. Unbelievable.

Vietnam is one of the great travel bargains left on the planet, but it won't last much longer. If you're interested in going, do it soon.

Cheers all
Ross